Give your community something they will ask for again and again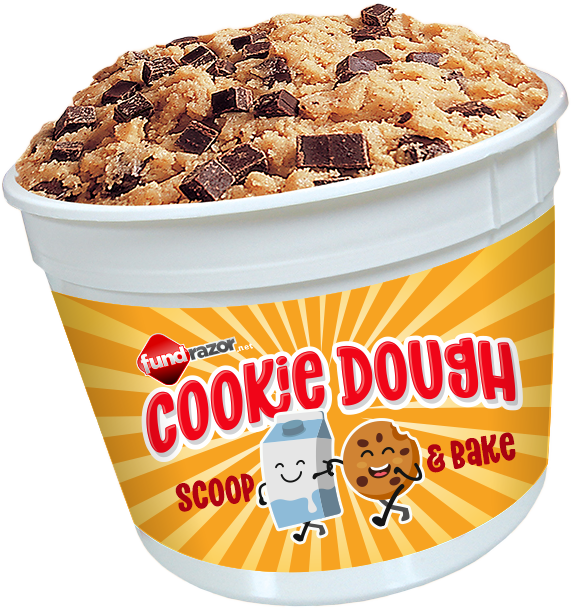 Cookie dough tubs changed the fundraising game 20 years ago by offering a value while providing a great profit return. 
Tubs And Pails Clap Your Hands
Whether you call them pails or tubs of cookie dough, they will provide a continued value even after the dough is devoured.
Tubs of cookie dough provide the ability to thaw, open the container, bake and reseal.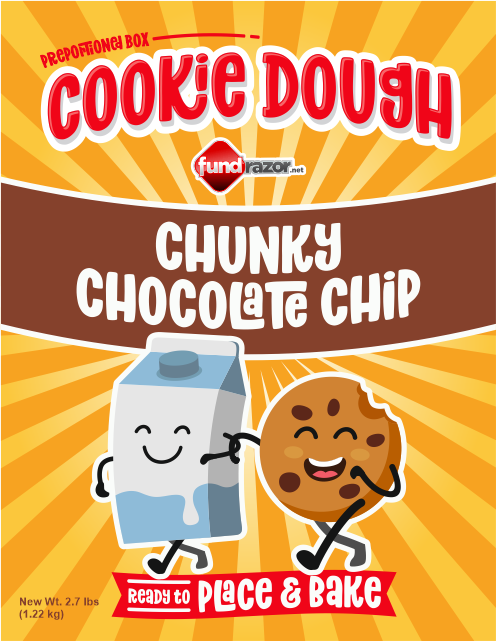 People have always loved cookie dough tubs but they also love convenience.
Enjoy the same success our tubs of cookie dough provide except you don't have to thaw an entire package to start enjoying.
With our box of pre-portioned/pre-formed cookie dough pieces, you can simply open the box and place on the cookie dough.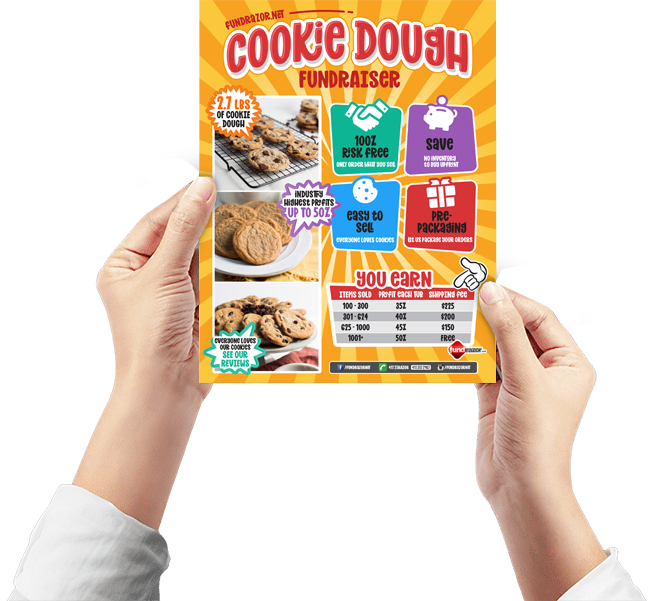 Share This With Your People
Take our flyer to your next board meeting or share in an email with the other decision makers in your organization. Its free and so are the answers you may need. Just ask.
Most popular question is always: "how much do we get to keep?"
The answer is right here plus we have included the instructions to show how simple our cookie dough fundraiser really is.
Most frequently asked questions about our cookie dough fundraiser
Our cookie dough provides a great value to the people that support your organization. Plus, your supporters get something they actually want for their contribution unlike raffles where only a few people win.
Doesn't everyone love cookies?
Nope!
Our cookie dough is safe when thawed and can easily be re-frozen without compromising taste or baking quality.
In fact, our cookie dough is safe when thawed up to 21 days in temps under 77 degrees.
This is a game changer for group leaders cause it eliminates the stressing about freezer space when your order arrives.
Absolutely!
You really want us to do this for especially since you're busy like most volunteers are.
Sorting and filling orders can be a nightmare. Let us take the headache out of the delivery day.
We will sort, package and label each seller's order which makes distribution a snap when your order arrives. 
This service is invaluable and is 100% FREE with your order of 625 items or more. 
The most popular question.
Let's put it this way: "a chip-ton".
Our cookie dough fundraiser profit structure is tiered and provides the highest profits available in the fundraising industry. Up to 50% plus bonuses.
Most youth organizations with 100 or members easily reach the 50% profit level easily. 
To find out more, just enter your organization's info in the form below. 
For new customers, we may require a one-time $29 refundable activation fee to start.
The fee is refunded when your fundraiser is completed and with an order of 250 items or more. 
Short answer.  Any youth non profit organization.
Below are examples of non profit organizations that are ideal candidates for our cookie dough :
little league baseball associations
youth football leagues
youth recreational soccer leagues
elementary schools and parent organizations
school bands
If your organization has less than 100 players, members or students, just make sure you can reach the minimum of 100 items ordered. 
Also, you may be asked for documentation of your non profit 501c status before beginning.
Little as 6 weeks from start to finish.
The pre-selling fundraising campaign is recommended for 2-3 weeks and we will deliver in 3-4 weeks.
POV: A very common misconception is that selling for a longer period equals more sales. It's actually the opposite.
All offer, incentives and profit mentioned are only associated with our brochure sale fundraiser. 
We do offer an online home delivery option, however; profit and products may differ. 
Please ask a Fundrazor representative for details.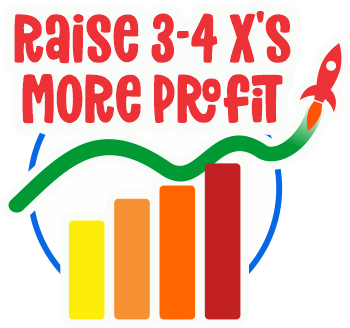 See your earning potential
By requesting a FREE quote, we will accurately estimate your profit potential which can equal 3-4 x's more profit using our products and services.